Gideon said my poetry and book publishing make me boring.
He said I need to get all the "crazy talk" out of my head.
He also regularly criticizes my wardrobe.
He says my clothes need more flowers.
He's been experimenting with his own style lately.
Last week it was a touch of goth influence (black shirt with flame sleeves, plastic skull ring)
This is what he was wearing when he left the house today.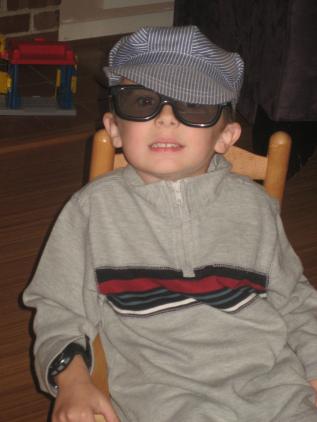 Maybe a little Hunter S Thompson?
(Minus all the "crazy talk")