This evening we pulled this blue button out of Gideon's ear.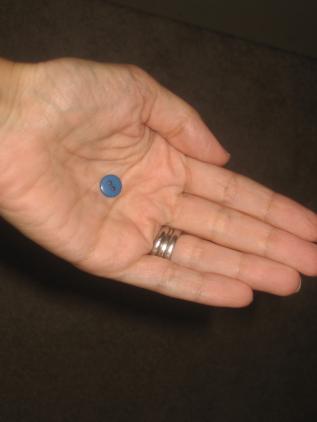 I held his head down, while Chris extracted it with tweezers.
It was almost looking like another one of those wacky emergency room visits.
The button was in there pretty good.
There was no explanation as to why Gideon crammed a blue button into his ear.
I also forgot to feed TB's cats this weekend.
I know, if I was really psychic I would have felt their grumbling bellies.
How does one make that up to a cat?