Some dirty hippie keeps showing up in advertisements directed at me:
Today on FB: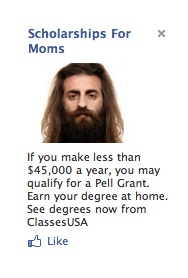 and also on Weather.com: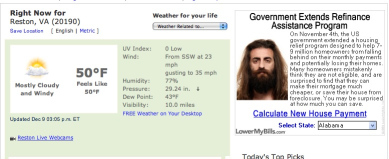 Anyone recognize him? It kind of looks like a mugshot. Is he a famous musician or something? Or am I totally unhip to the latest and greatest advertising methods? Is this the face the government is now using to encourage people to go back to school and refinance their homes?